"There are 430 million adults in the world who suffer from disabling hearing loss; this is over 5% of the world's population. It is expected that by 2050 over 900 million people will suffer from disabling hearing loss."

World Health Organisation
Read more
MOSAICS, led by the partnership between Cochlear Ltd., the global leader in implantable hearing solutions, and the Radboud Medical Centre, world-class centre for hearing related research, will help provide innovative hearing product solutions.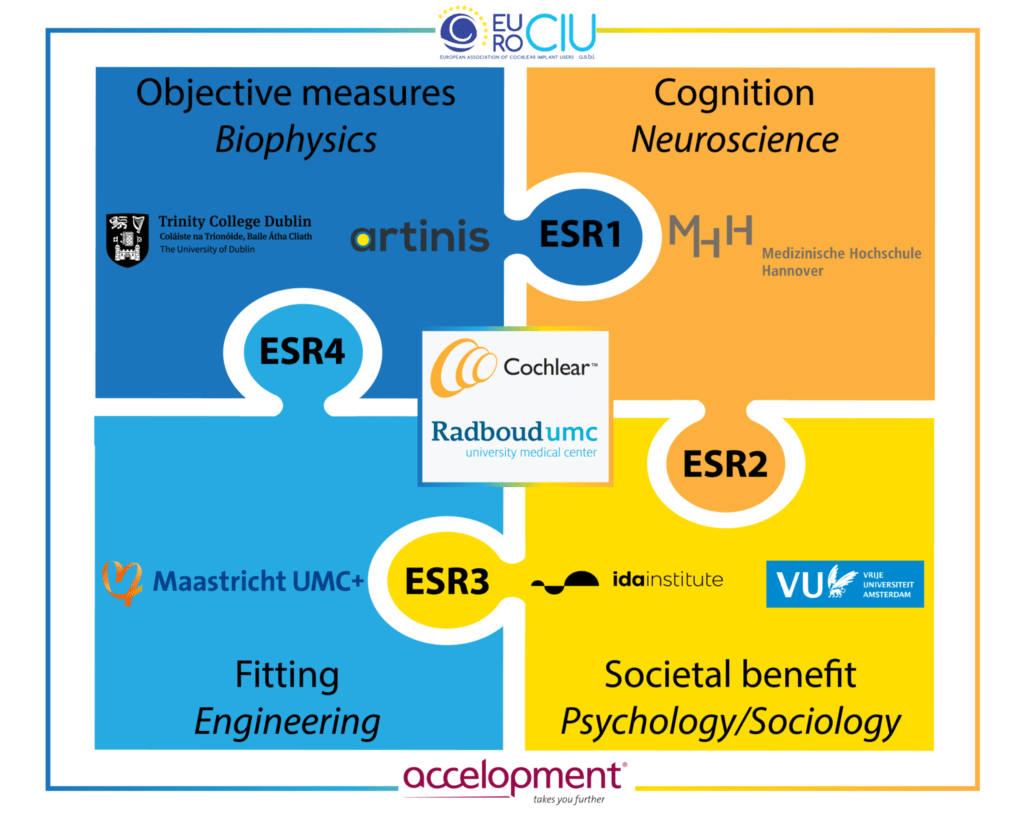 MOSAICS is a European Industrial Doctorate project that will train the future experts and leaders in auditory implants to achieve minimized outcome spread and maximized participation in society. Read more about the project.