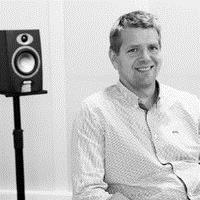 Position
Program Manager A&A – Clinician and Research Tools
Cochlear Ltd.
Role in MOSAICS
Industrial promotor and supervisor of ESR 4
Background
Audiology
Clinical trials
Fitting of cochlear implants
Signal processing
Electrophysiology
Medical device technology
Innovation management
Bas has been working in Cochlear Implants for the last 23 years of which 19 years for Cochlear. Within Cochlear he has driven a wide range of research projects in the area of electrophysiology, fitting, and signal processing. He has experience in multiple national and EU funded projects (ICanHear, Audis, Hearcom, TinAct) as PhD supervisor. His expertise also lies in bringing research outcomes into product development.
Selected Publications