With the start of 2023, we are delighted to launch a short news post series: Meet the PIs. Starting today we will be sharing a serie of interviews with the main supervisors that have been guiding the MOSAICS ESRs through their research journeys so far.
Aren't you curious to learn a bit more about who's behind the MOSAICS research and how it all falls into place? Hopefully so! Let's dive right in, with Dr. Filiep Vanpoucke, the coordinator of MOSAICS based at Cochlear Ltd in Mechelen.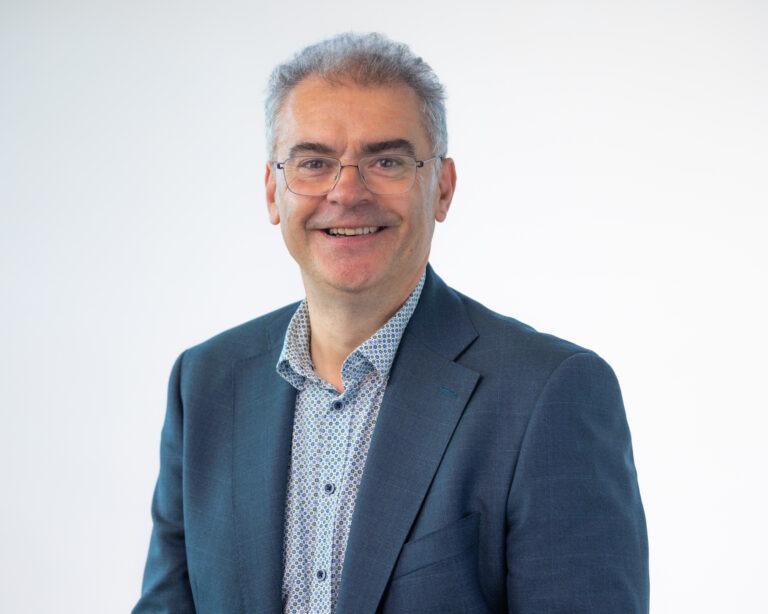 What is an aspect of hearing-related research that still fascinates you today as it did when you first encountered it? I have been working in this field for 20 years, and it is still mind boggling to me that cochlear implants work so well. To the extent possible, they mimic key aspects of the normal human hearing in the way they process and deliver the sound to the auditory nerve through electrical stimulation. But we are limited with what we can do with technology, e.g. we only have 22 electrodes, whereas a healthy cochlea has 3500 hair cells. Brain plasticity saves us here. Current technology is life changing. For most users, it restores hearing in quiet, and provides good levels of speech understanding in more noisy everyday circumstances. Experiencing how it reconnects people with the world around them still motivates me every day to come to the office and further improve the underlying technologies. Unfortunately, the same technology does not result in good outcomes for every cochlear implant user. The reasons are not yet fully understood. It is a hard question. That is exactly where MOSAICS comes in.
Is this also what brought you into this field of science? As a teenager, I was mainly interested in languages. I considered studying classic languages. Medicine was also an option. At the age of 16, the first personal computers became available. My dad got one at work, and I started to program in the Basic computer language to help him with his school administration. It opened my eyes to what technology can do. So I opted for engineering at the university of Leuven and decided to pursue a PhD in information theory. I loved my PhD years. The scientific community is very international and open. I met lots of inspiring people all around the world. After my PhD I decided to pursue a career in research in industry, trying to make a more concrete difference in people's life. I started with making computers hear, working for a company in automatic speech recognition, the technology powering Alexa and Siri. It was still the pioneering age, the market and the technology were still immature, and the company went bankrupt. That is when I entered the field of cochlear implants. Never regretted it. It is very multi-disciplinary. My current job, leading the research arm of Cochlear on algorithmic research and audiology, nicely matches my interests in mathematical engineering, languages and medical. And there's lots to do!
What is your role in MOSAICS and what are your key responsibilities within the project? I am the project coordinator of MOSAICS, which is a contractually defined role. It comes with a certain level of administrative responsibilities according to the European project management practices. I am working more in the background supporting the project. The day to day driving force is really Birgit, interacting closely with ESRs and the academic supervisors. I always enjoy the interactions with our 4 ESRs, and it is fantastic to see them evolve in their research.
Are there any aspects of working within an MSCA EID that surprised you? European research funding has always been very important to Cochlear. Our lab has collaborated as a partner is several Marie Curie doctoral networks with e.g. 10 ESRs, where we were a beneficiary hosting 1 or 2 researchers. We never dared to take on the coordinator role. I am pleasantly surprised about this European industrial doctorate formula. It allows us to set up a rather small but very effective research collaboration with an overhead that is very reasonable and doable as an industrial lab. We are also greatly helped by our project partner accelopment. They master all aspects of European projects and provide invaluable help, such that we can concentrate more on the contents. EIDs are a fantastic vehicle for us, allowing collaborations with research centers and academic clinics that would not be possible to organize alone.
If you could give one key piece of advice to an aspiring early-career researcher in your field, what would that be? Be curious and passionate. Follow your heart! There are so many ways that you can make a difference in very different roles. Find a job that motivates you to get out of bed in the morning!
From your perspective, what skills are important for starting a career in the industry sector? I am not sure it is very different for industry. Of course, there are job-specific minimum skills and experience we look for in young talent. Hearing implants is a very diverse and multi-disciplinary field, already from the technology perspective. We seek out and combine whatever technology is best to develop the best possible hearing therapies for people with severe to profound hearing loss. The same holds beyond the R&D department. People with very different background need to come together and work towards a same corporate mission to build a successful company.
I feel soft skills are often undervalued. Passion and personality also matter. A good match with the organization's values and culture is key. Whatever the organization you work for, the challenges are typically complex requiring teamwork. To be successful as a young professional, develop at least one deep expertise from which you can contribute to a team, and make sure you can smoothly collaborate within a cross-functional team (a T-shaped profile).
If you could collaborate with any other field of science, which would interest you the most? Our field is very multi-disciplinary. Cochlear designs and provides hearing solutions to patients and their clinicians. Therefore, hearing science and psychoacoustics are the basic science areas that are foundational, with audiology being the more applied science. MOSAICS is at the core an audiological project: understanding root causes for variability in hearing performance. To build the systems we need top-notch electronic and mechanical hardware systems, and are currently exploring the world of pharma to improve the electrode-neural interface. Advanced signal processing is at heart of the system, putting in the intelligence in the hearing system. The area that inspires me most from that perspective is what data science and machine learning can do to further enhance our therapies.
Great thanks to Filiep for sharing his thoughts and time in this candid interview. Stay tuned for the next piece in the series!